Environmental Declaration
In order to communicate reliable environmental data to the building sector, the aluminium industry has developed regional Environmental Product Declarations (EPDs) for aluminium building products in line with international standards.
An EPD is the most comprehensive and transparent type of environmental information, designed for business-to-business communication. It takes into account the whole product life cycle and computes environmental data in a "cradle to grave" approach in order to calculate a set of internationally recognized indicators, such as "use of primary energy", "greenhouse gas emission" or "water consumption".
The European Aluminium EPD programme addresses "Products for building applications where Aluminium contributes significantly to the product's performance characteristics" and has been developed in accordance with the following international standards:
ISO 21930:2007 Sustainability in building construction – Environmental declaration of building products
ISO 14025:2006 Environmental labels and declarations – Type III environmental declarations – Principles and procedures
ISO 14040:2006 Environmental management – Life cycle assessment – Principles and framework
ISO 14044:2006 Environmental management – Life cycle assessment – Requirements and guideline
With car manufacturers such as Jaguar, BMW, Audi and Ford increasing the use of aluminium in car engineering and design, the benefits to the customer and to the environment are notable.
More than 20% of the cars produced in Europe have an aluminium hood and several high-performance sports car bodies, such as Ferrari and Lotus, are also produced in aluminium.
In the last 50 years, additional aluminium content has been the result of replacing cast iron (engine blocks and transmission housings), mild steel (car bodies and wheels), and copper (radiators). While historically aluminium has been used in automobiles primarily in the form of castings, in recent years automotive engineers have increasingly applied the wide variety of aluminium product forms such as extrusions, stamped sheet parts and forgings in chassis and suspension, crash management and other structural applications.
The Aluminum Association has developed EPDs for the following North American aluminium products: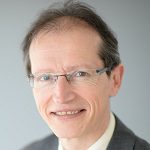 "Environmental Product Declaration tools are the most comprehensive and transparent type of environmental information. To ensure quality control both the aluminium industry tool and the life cycle data has been externally verified by Five Winds International."